Poker Program
UPCOMING
PAST EVENTS
 


 
 
IPC Varna April 29:
 
Click on the image to expland it.
Poker Travel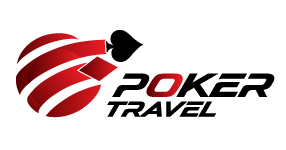 Poker Travel Schedule:
23-26 January

13-16 February

20-23 February

05-08 March

19-22 March

02-05 April

16-19 April


IPC JANUARY 2019



Click on the image to download the schedule
UNIBET DEEPSTACKOPEN PARTNERS WITH IPC IN VARNA
From June 21-25, Varna International Hotel Casino will host a festival with the Israeli Poker Championship and a Unibet DeepStackOpen Cup
Players will without any doubt enjoy an amazing experience in Varna, one of the best sunny beaches in Eastern Europe, at the end of June. Over 5 days of poker, with a €550 IPC Main Event, the €300 UDSO Cup, PLO side event, bounty event… there will be action at all times for all players.
When 2 established brands of the poker scene partners, players can benefit from bigger fields and ease to qualify for those tournaments.
"Unibet DeepStack Open is delighted to join forces with IPC, one of the most recognized middle buy-ins events in Europe! Varna with its sunny beaches, and the hosting of the Grand International Casino will also for sure provide an amazing experience!" said Alexandre Henry, from UDSO.
Roy from IPC: "We are delighted to host UDSO for the first time in our tour. IPC been around the European poker scene for almost a decade, but we didn't host our tour in France - yet... so this is a great opportunity for us to meet the French poker community. Our events in Varna had been very successful, with it classic combination of high-end poker room, state-of-the-art hotel, trendy sea-shore and amazing weather. the atmosphere will be outstanding!"
Krasimir Tokushev, from International Hotel Casino: "We are excited to welcome back to Varna our friends from Unibet, who will be joining the hugely successful IPC event in June, with its Unibet Deep Stack Open. We have witnessed more than 400 participants at the last year's edition, and expect even more at this year's June poker festival at INTERNATIONAL Hotel Casino & Tower Suites in Varna, Golden Sands Resort."
More infos:
www.deepstackopen.com - http://www.ipctour.co.il/en/
Contacts:
UDSO: alex@deepstackopen.com
IPC: pokership@gmail.com
IPC 2018 - WINTER
We had more than 300 players from Isral. 
IPC Main Event results:
1 place: Dan Yehashua Komen - €24 500
High Roller tournament:
1 place - Romen Mirakov - €13 500
POKER TRAVEL OPEN (PTO) - September 2017
Winner - Viktor Kostov
IPC - JUNE 2017
We had one of the biggest poker events in 2017 with IPC. 

Winner - Asaf Goldfeld - 45 410 €
Second place Apostolos Bechrakis  - 33 400 €
More about INTERNATIONAL
The property features a mix of 325 deluxe, superior rooms and suites, with stunning park and sea views. Guests can enjoy our extensive Spa services, 24-hour Casino access and entertainment, dedicated Concierge team, Shopping center, Kids Club, Wi-Fi and complimentary car-park facilities, guaranteed to make your stay magnificent and memorable.